Blood Donor
Adam's 1st NZ Donation
Auckland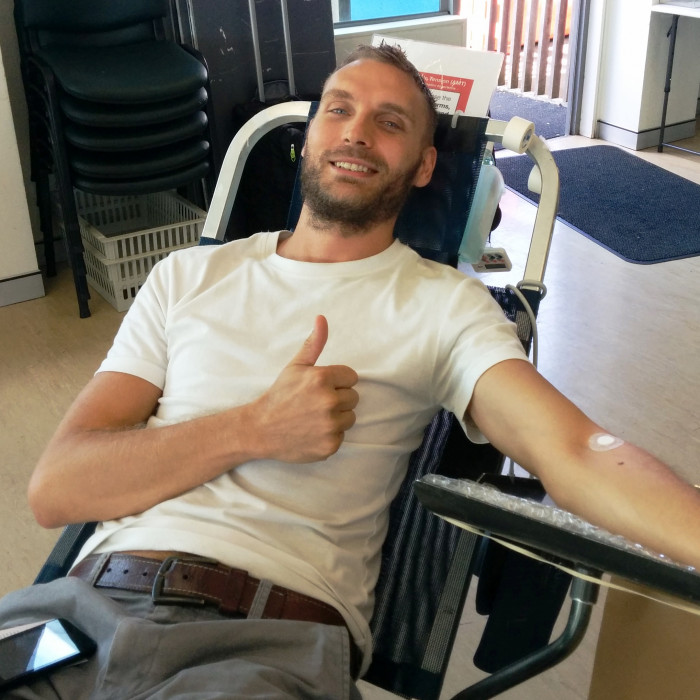 Adam is at the mobile blood drive today with his friends and fellow students from New Zealand College of Chiropractic. The blood drive is just down the road from the college, so it's quick and convenient to slip out of class for a ten minute donation.

Adam is from Canada, where he has given blood around five times already.

This is his first time donating in New Zealand. It's his new community and he wants to make a contribution to it.

Huge thanks to Adam from New Zealand Blood Service for giving blood today!

Back to stories