Blood Donor
Knox Family Day Out!
Otago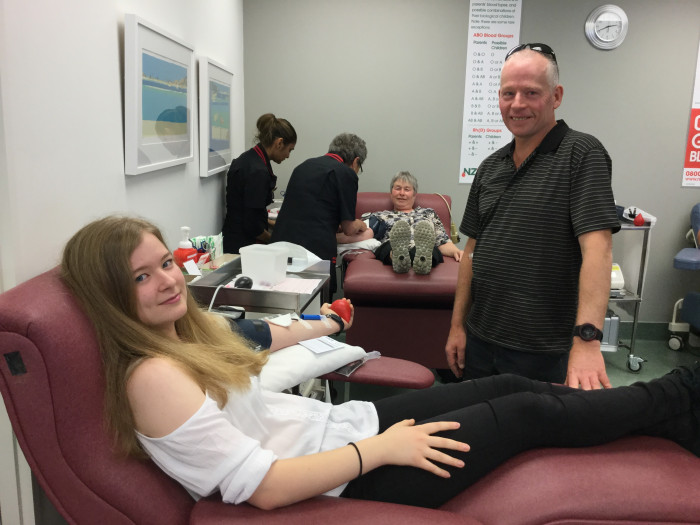 When one of Ray's friends at his running club challenged his club mates to give blood, he didn't know it would inspire a whole family to donate. Four donations in, Ray came along to the Donor Centre this week with his wife Margaret and daughter Erin.

17 year old Erin has big plans to become a doctor, but by signing up to give blood she is already saving lives. Not every doctor-to-be can say they have already saved somebody's life!

On behalf of everyone at New Zealand Blood Service, the team at Dunedin Donor Centre would like to thank the Knox family for their fantastic family efforts. Well down Ray, Margaret and Erin!
Back to stories